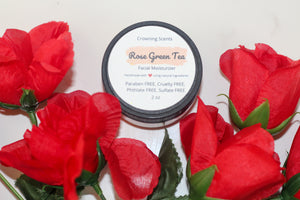 Face care for dry, sensitive and normal skin. 
If you have dry or sensitive skin, then this facial moisturizer is just for you! 
Our face moisturizer will soften your skin, hydrate your skin and leave it moisturized. 
How to use: Use a dime size amount of moisturizer on you face. Rub into your skin in an upward motion. 
When: This should be the last step in your morning routine and night time routine.